In today's culture, it's painful to see how seldom the saints are discussed. After all, they are powerful intercessors for us and examples of how to live a life of virtue. Yet, they are tragically set aside and ignored. This is contrary to what the saints themselves believed. Many saints have looked to other saints for intercession and an example of how live a holy life. Here are 21 quotes that demonstrate the necessity of a devotion to the saints.
"Those in the Catholic Church, whom some rebuke for praying to Saints and going on pilgrimages, do not seek any Saint as their savior. Instead, they seek saints as those whom their Savior loves, and whose intercession and prayer for the seeker He will be content to hear. For His Own sake, He would have those He loves honored. And when they are thus honored for His sake, then the honor that is given them for His sake overflows especially to Himself."
"Just as in a physical body the operation of one member contributes to the good of the whole body, so it is in a spiritual body such as the Church. And since all the faithful are one body, the good of one member is communicated to another; everyone members, as the Apostle says, of one another [Eph 4:25]. For that reason, among the points of faith handed down by the Apostles, is that there is a community of goods in the Church, and this is expressed in the words Communion of Saints."
"When I think that some very great saints considered themselves all too honored by the simple order of Porter and sanctified themselves in the exercise of this order without ever wanting to go further, one has good reason to stand abashed."
"The saints have always been the source and origin of renewal in the most difficult moments in the Church's history."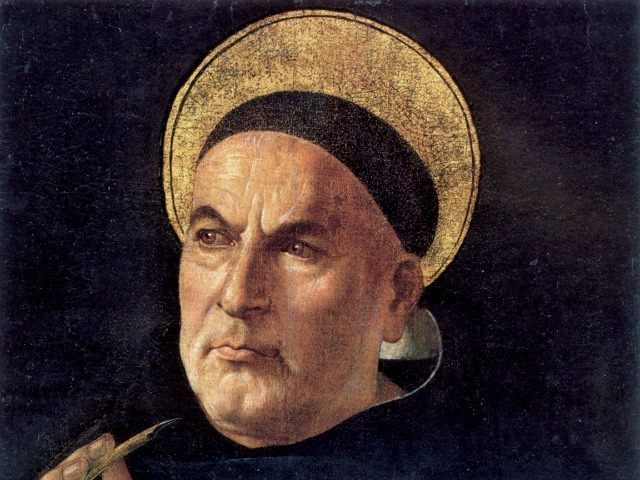 "Some Saints are privileged to extend to us their patronage with particular efficacy in certain needs but not in others, but our holy patron St. Joseph has the power to assist us in all cases, in every necessity, in every undertaking."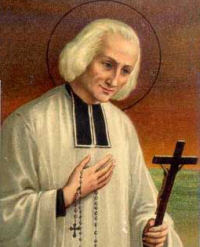 "The saints did not all begin well, but they ended well."
"[E]very so often, unite oneself interiorly with the saintly souls who serve God and praise him in their solitude, with the holy angels and all the heavenly court, and especially our darling and tender Mother Mary, who alone gives more glory to God than all the blessed put together."
"You say you see no reason why we should pray to the Saints since God can hear us and help us just as well, and will do so gladly, as any Saint in Heaven. Well, then, what need, I ask, do you have to ask any physician to help your fever, or to ask and pay any surgeon to heal your sore leg? For God can both hear you and help you as well as the best of doctors. He loves you more than they do, and He can help you sooner. Besides—–His poultices are cheaper and He will give you more for your words alone than they will for your money!"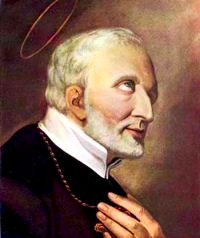 "God, because of the great love He bears us, and His great desire to see us saved, has given us among other means of salvation the practice of devotion to the saints. It is His will that they, who are His friends, should intercede for us, and by their merits and prayers obtain graces for us which we ourselves do not deserve. But everyone must know that, after the Mother of God, St. Joseph is, of all the saints, the one dearest to God. He has, therefore, great power with Him and can obtain graces for His devout clients…"
"The saints must be honored as friends of Christ and children and heirs of God. Let us carefully observe the manner of life of all the apostles, martyrs, ascetics, and just men who announced the coming of the Lord. And let us emulate their faith, charity, hope, zeal, life, patience under suffering, and perseverance unto death so that we may also share their crowns of glory."
"The Saints in heaven worship the mercy of the Lord."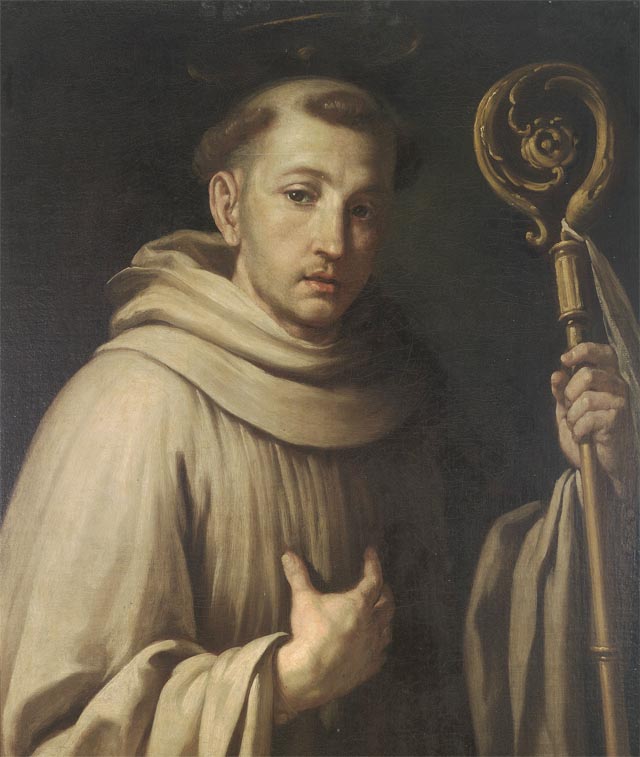 "How consoling it is to see a just man die! His death is good, because it ends his miseries; it is better still, because he begins a new life; it is excellent, because it places him in sweet security. From this bed of mourning, whereon he leaves a precious load of virtues, he goes to take possession of the true land of the living, Jesus acknowledges him as His brother and as His friend, for he has died to the world before closing his eyes from its dazzling light. Such is the death of the saints, a death very precious in the sight of God."
"Though you recourse to many saints as your intercessors, go to especially to Saint Joseph, for he has great power with God."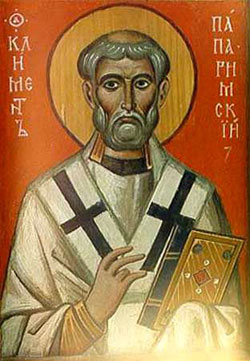 "Follow the saints because those who follow them will become saints."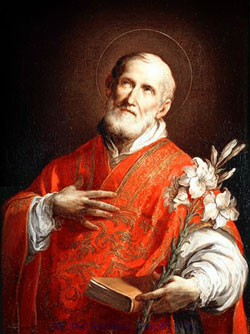 "Be often reading the lives of the saints for inspiration and instruction."
The saints, because they loved God alone, also loved prayer above all else."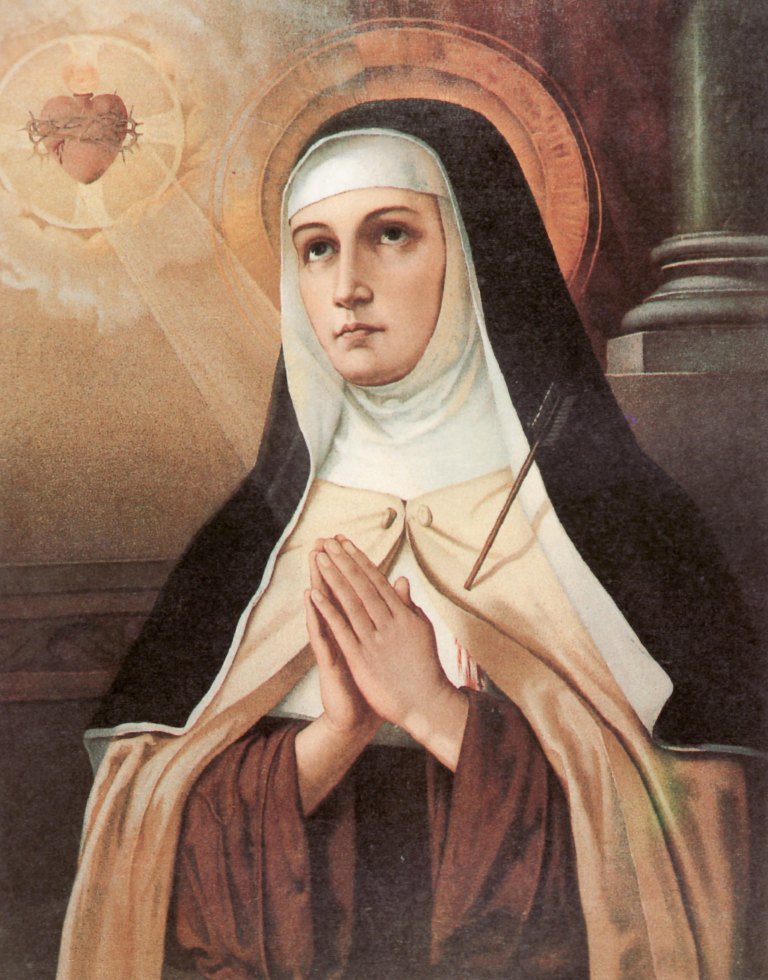 "In order to bear our afflictions with patience, it is very useful to read the lives and legends of the saints who endured great torments for Jesus Christ."
"Never say, 'What great things the saints do!' but 'What great things God does in his saints!'"
"Let us turn to the example of the saints. They were people like us, flesh and bone, with failings and weaknesses, who managed to conquer and master themselves for the love of God. Let us consider their lives and, like bees who distill precious nectar from each flower, we shall learn from their struggles."
"I have great reverence for Saint Michael the Archangel; he had no example to follow in doing the will of God, and yet he fulfilled God's will faithfully."
"Praying for others is a sign of love; and the more love the saints in heaven have, the more they pray for those on earth who can be helped by their prayers. And the closer they are to God, the more effective their prayers are."
Who are some of your favorite saints? What are some of your favorite saint quotes? Let us know in the comments section!