As Thanksgiving approaches, many of us are recalling the many blessing we have received from the Lord. One thing for which I, and many other like me, can be grateful is the gift of having a priest in your family. My uncle is a priest, and having him in my family is something I have come to love. Although, there are a few struggles, as well. Here are few things that epitomize what it is like to have a priest in the family.
Mass Just for Us
My mom enjoys the small, intimate Masses my uncle can celebrate for us. My high school theology teacher, who has not one but two brothers that are priests, compares these Masses to the original 1st century churches, "domus ecclesia", when Mass was held in homes. When your uncle is a priest, you can schedule your own Mass during holidays and family reunions and these can be held in a family member's backyard, kitchen, or living room.
It is hard to describe what these Masses are like. In one respect, it is can be difficult to find the proper mindset for Mass in these situation. On the other hand, however, it can bring you closer to your family. The only people at these Masses are related to you; it is a bonding experience. Furthermore, the homilies preached at these Masses can be more applicable to your life than your average Sunday Mass homily. One time, my uncle gave a great homily about the Bread of Life Discourse, connecting it to our family and how my grandmother used to bake her own bread.
Christmas at the Rectory!
Have you ever seen the inside of your parish's rectory? Have you ever wondered what it looks like inside a rectory? I can tell you because I have been inside several. It looks like a house, a normal house. Granted, some rectories were formerly offices, so some have unusual shaped rooms. For the most part, though, their just normal houses. Yes, there is a bunch of religious art, but I have been houses of lay people with more religious art than where my uncle lives.
My mom is one of nine children. Consequently, not everyone in our family has a house big enough to host everyone for Christmas. Also, my uncle does not like to travel too far away from his parish around Christmas, so he annually host my mom's family for Christmas. This gives us access to the parish hall and kitchen for our meal. It also gives the younger kids in the family access to the parochial school's gym which has resulted in many wonderful memories for me growing up (also some embarasssing memories too).
Christmastime is also the time of year when parishioners decide to give their priests gifts of food and baked goods. If you feel like everyone gives their priest food this time of year and you are worried he might be getting too much food, do not listen to those worries. Your priest will make sure the food does not go to waste. So, go ahead! Bake away!…..especially if your priest has a nephew named Alex.
Major Life Events Made Even More Special
Just prior to his wedding, my cousin wrote a note to my uncle saying how much he appreciated having him there for many of his major life events. My uncle handles all of the Baptisms in our family and almost all of the weddings. It is a tremendous blessing to have a family member facilitate these Sacraments for you and your cousins. Even more powerful is witnessing the priest in your family say the funeral Mass for a loved one.
Some People Expect You to Have All of the Answers Because You Have a Priest in the Family
My mom gets frustrated when people expect her to know everything because her brother is a priest. If you know someone who has a priest in their family, remember that only the priest went to seminary, not the entire family.
Vocations Welcomed
Towards the end of my junior year of high school and during my senior year, I explored many options for my future, one of those options included going to the seminary. In some families, young men might fear telling their parents they are considering the seminary. However, in my family, I knew there would be no resistance from my parents or extended family members because we already had a priest in the family; it was not an unheard of concept. In fact, my mom was so in favor of one of her sons becoming a priest that the scary part was telling her I was not going to the seminary.
Sidenote: If you have an uncle that is a priest and you are discerning the priesthood, check with him because, even though your diocese might have multiple seminaries where they send their seminarians, you personally might have only one seminary from which to choose. My uncle made it clear that if I chose the seminary that I was expected to attend the same minor seminary he attended and of which he was rector for a number of years.
You Feel Like You Need to Be on Your Best Behavior
If you have an uncle who is a priest, you feel like you need to hold yourself to a higher standard. As a kid, I felt like I needed to get good grades in religion class and not misbehave at school Masses like my classmates sometimes did because I had an uncle who was a priest. I felt like being the nephew of a priest put on a different set of standards. I know now that that is not true; I am held to the same standard as everyone else. Yet, there is still a sense that I cannot simply do whatever I want. For example, if I make a stink about something a certain priest is doing his parish, even if I feel like I am right in doing so, it might reflect poorly on my uncle, especially if the priest in question is my uncle's friend or one of his former students. Really, having a priest as an uncle keeps me in check. As a kid, the knowledge that my uncle is a priest helped me develop virtuous habits. Now, having an uncle that is a priest helps me practice prudence….and to keep up my virtuous habits.
Dispute Settler
If questions arise about certain Church rules, your own personal dispute settler is just a phone call away. For example, when I was younger, I once had a debate with my mother and brother wherein I contended that we were not allowed to eat eggs on Lenten Fridays because they were unhatched chickens. A phone call to my uncle quickly showed me that I was wrong.
Delightfully Awkward Moments
My high school theology teacher was leaving the liquor store with a six pack of beer when he received a strange look from someone who mistook him for his twin brother who is a priest.
Another time, my teacher walked into a confessional to discover that his brother was filling in for the priest he thought was hearing confessions. If you have a brother, it is not hard to imagine what the priest's reaction was to seeing his brother walk into the confessional.
While out of town for a doctor's appointment in the city where my uncle was serving as a parish priest, we had an interesting conversation in the elevator at the doctor's office. A man asked my uncle, who was wearing his Roman collar, if there was a convention in town because he had seen "a bunch of you guys today." My uncle just laughed.
You See a Priest's Humanity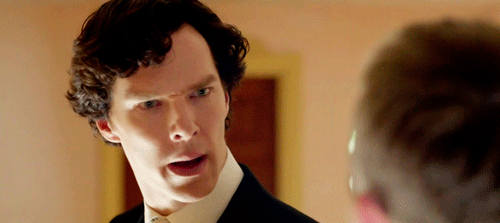 When you have a priest in the family, you are able to see that priests are human too. You get to learn about some of their hobbies, personality quirks, tastes in music and food, etc. However, you also see their flaws. Witnessing a priest's flaws up close allows you to see other priests in a more understanding way. When encountering another priests shortcomings, my family is able to be more understanding, instead of being scandalized. This made it easier for my family to endure priest transitions in the parish in which I grew up. We knew we were getting an individual as our new pastor, not a cookie cutter priest or a clone of our previous pastor.
Do you have a priest for whom you are especially thankful this year? Is he a family member or just an awesome priest? Tell us in the comments below!